Get 20% Off
Promo Code: XBC2RDH20
Limited to one use.
Offer expires 5/31/2018
Bite-Chek eliminates forceps making it easy to use in every operatory. This new articulation tool simplifies occlusal adjustment while preventing post procedure pain.
Easy-grip handle, no need for forceps.
Thin film accurately targets high contact points.
Most hygienist-friendly articulation film.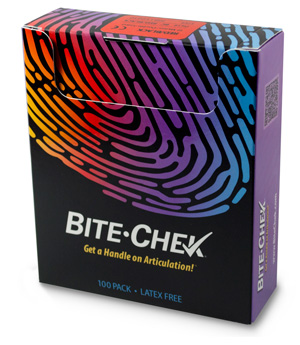 19 micron film
Double-sided, available in
Black/Black or Red/Black.
100 per/pk