NeoDrys Flex
A new fiber-free saliva absorbent that captures moisture from the sublingual and submandibular glands for up to 15 minutes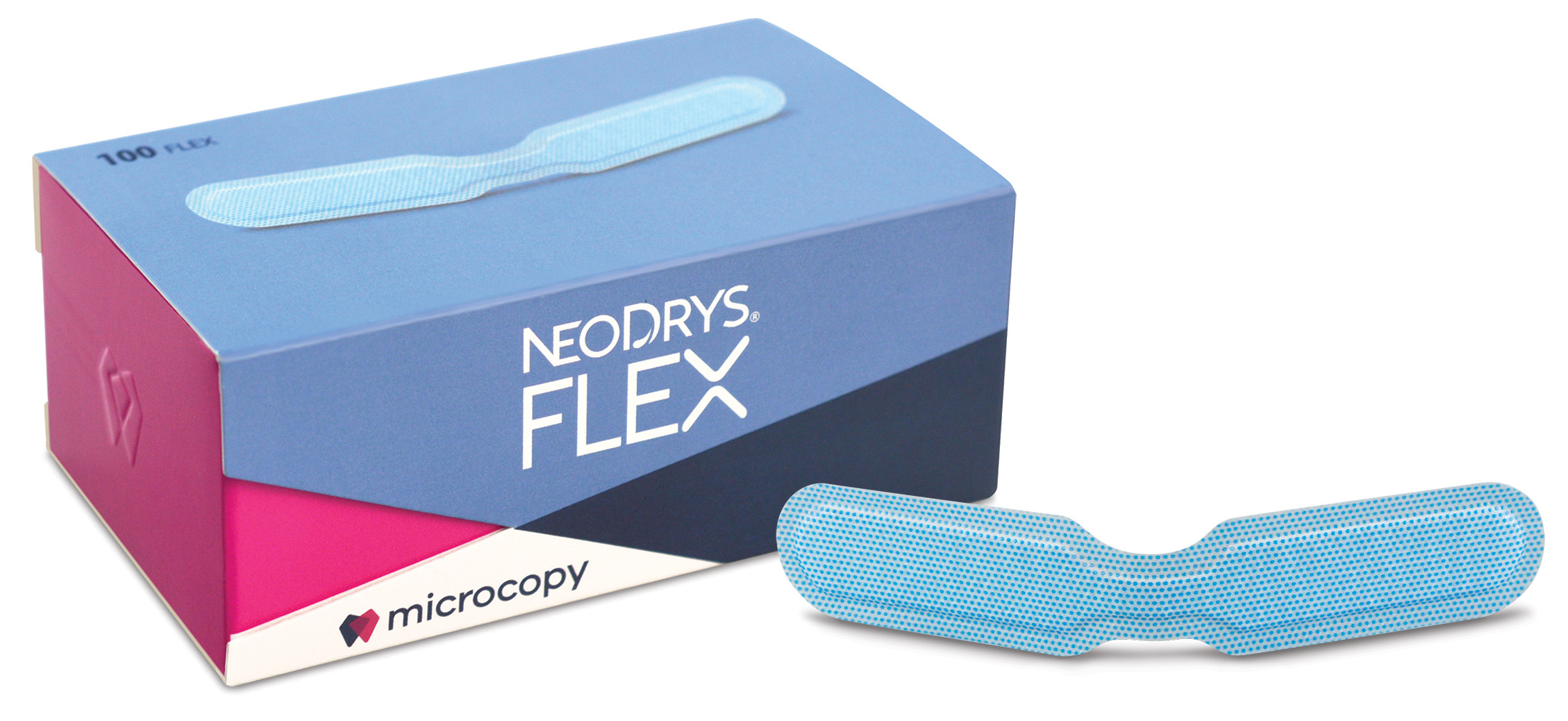 Keeping the treatment field clear and dry during an entire procedure is essential for warding off contamination and maintaining good visibility. But sometimes, that's easier said than done. That's why dentists and hygienists can benefit from using Microcopy's new saliva absorbent, NeoDrys Flex, which traps sublingual moisture for up to 15 minutes. This newest addition to the NeoDrys product family features a slim design that is easy to place, provides a clear visual field, and is free of cotton fibers.
"A dry field is crucial in almost every aspect of dentistry, especially when bonding," said Dr. Brad Barker, of Missouri City, TX. "The NeoDrys Flex has a nice absorbency, and the product's slim profile makes for easy placement as well."
NeoDrys Flex is designed to fit under the tongue and contour the lingual side of the lower arch to absorb saliva from the sublingual and submandibular saliva glands. "The NeoDrys Flex is better than other similar products that I've used," shared Dr. Barker. "It definitely aids in controlling moisture, and none of my patients have complained about discomfort."
Absorbent, Comfortable, and Reliable
Karen Dong, RDH, of Bellevue, WA, uses NeoDrys Flex during fluoride varnish application because it effectively absorbs moisture from the sublingual and submandibular glands during the length of the procedure. According to Dong, the absorbent is soft, flexible, and absorbs moisture very well.
"The mandibular arch is tricky during fluoride varnish application because excess saliva accumulates on the lingual and posterior of the mouth," she said. "The NeoDrys Flex is able to keep the mandibular anterior fairly dry, while keeping the tongue away from the teeth. This goes a long way in making fluoride varnish application much smoother."
The fact that NeoDrys Flex contains no cotton fibers that can contaminate the oral cavity is another feature that Dong appreciates. "My favorite thing about NeoDrys Flex is that it's made of a really good material," she said. "It's very soft and absorbent, which is great because it's important to keep the mouth dry so that we can ensure we're getting the best results."