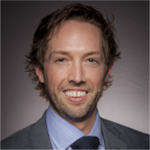 Sometimes the "Old-Ways" are the Best Ways
I love Amazon. It has been the answer to my aversion and distaste for the shopping scene. Yet, there are still times where online shopping shows limitations. For instance, it is hard to judge the comfort and feel of a mattress without a visit to an old-school brick and mortar establishment. So, despite the convenience of one-click purchasing, sometimes the old ways really are the best ways.

It is no different in dentistry. With the incredible pace at which technologies and materials continue to develop, I feel it has become common place to abandon tried-and-true methods that still can get the job done. It is my belief that, at times, we overcomplicate treatment and anguish over which plan is best. We need keep in mind that no matter the challenge, one cannot replace "old school" fundamentals: a good prep paired with a plan that is uniquely designed and executed for that patient equals a good chance for long-term success.