Founded in 1970 as a dental X-Ray solutions business in southern California, Microcopy has existed under the mindset of creating innovations for efficient, safe and simple dentistry for nearly 50 years. Our founders, father and son, Thom Maass Sr. and Thom Maass Jr. had this mentality in mind when they released the first Microcopy products INSTA-NEG and INSTA-FIX. Whereas it used to take up to five minutes to develop X-ray film, with INSTA-NEG and INSTA-FIX it only took a matter of seconds. At the time this was amazing, and INSTA-NEG and INSTA-FIX both completely improved the processing of dental X-rays.
The following year in 1971, under Thom Maass Sr.'s leadership, Microcopy released INSTA-VELOPER. This was a portable darkroom designed for chairside X-ray processing-no darkroom required! That same year we also released FLAPS (originally marketed as being s-o-o-o soft) digital X-Ray cushioned bite tabs which are still sold to this day. Microcopy also released TROLLMOUNTS, at the time, a superior film mounting system. From the very early years Microcopy's new innovations that simplified dentistry became the driving force behind the company.
In 1986 Microcopy made its big move from Newbury Park, California to Kennesaw, Georgia. One year later our first president, Thom Sr., stepped down from his role to allow his son, Thom Jr., to take over. Also around this time, Thom Jr's wife Martha became the vice president of the company.
After nearly twenty years of selling X-ray products, things would take an exponential change for Microcopy. In 1989 Microcopy released its long-term flagship product, NEODIAMOND, originally called NOVADIAMOND. Coming at a time when HIV/AIDS was a major public concern, NEODIAMOND pioneered the concept of single-patient-use dental burs. Dentists would no longer have to worry about a used, worn bur's cutting performance or reusing burs that could in fact still be contaminated by previous patients' germs. Not to mention, NEODIAMOND was significantly more economical than what's been on the market. NEODIAMOND has been a central focus point of Microcopy for nearly thirty years and is currently the #1 single-patient-use diamond.
Microcopy would release its second flagship product, NEOBURR in 2004. Originally marketed as "Premium Carbides," NEOBURR quickly became known as an exceptionally high quality line of tungsten carbide burs. NEOBURR would become an award winning product from the very beginning, establishing itself as a leader in carbide burs. In 2010 NEOBURR would become the first pre-sterilized carbide bur, which is now the standard. And in 2016 NEOBURR would be re-innovated with its blended neck design, thus significantly reducing breakage. NEOBURR throughout the years has proven very much to be an innovation that is the embodiment of an ideal Microcopy product.
In 2003 Microcopy would hire another key employee, Thom Jr's nephew, Perry Parke, as general manager of the company. Perry had come from a background in automotive production and quality control and would greatly help in facilitating the launch and growth of NEOBURR in its early days, as well as Microcopy's third flagship product, NEODRYS.
NEODRYS was released in 2005 and was almost immediately a huge hit in the dental industry. With NEODRYS dentists no longer had to constantly fit cotton rolls into a patient's mouth. Made out of a super absorbent material, NEODRYS offer up 15 minutes of parotid gland control and cheek retraction. Being made onsite at Microcopy's headquarters; NEODRYS is designed to be both incredibly safe and simple for more efficient procedures and increased patient comfort. NEODRYS continue to be one of the most recognized products on the dental market.
After Thom Jr's retirement in 2008, Perry Parke took over as president of Microcopy. With his leadership, Microcopy began to expand its presence by releasing a variety of new products, as well a growing sales of its existing products. In 2013 Microcopy took a new step and entered the composite polisher and articulation film market with GAZELLE and BITE-CHEK. Both of these products were incredibly unique; with GAZELLE being specially designed to not crumble and BITE-CHEK. being designed with a built-in handle for easy placement. Paul Tucker was also hired in 2013 as vice president of marketing and sales. In 2016 Microcopy expanded on both its composite polisher line as well as its articulation paper line with MINNOW, our miniature composite polisher, as well as Red/Black BITE-CHEK Thus we were continuing to innovate with safe and simple products.
It was also in this time that our company officially adopted our mission statement "Exceptional innovations for safe and simple dentistry." This mission statement laid the foundation for Dentalvation, a Microcopy affiliated web-based think-tank for submitting new innovations. But more importantly, the mission statement defined expectation for all Microcopy products. Our newest product, PROXI-CHEK, is very much an ideal example of a safe and simple innovation for dentistry. Being the firstborn product out of Dentalvation, PROXI-CHEK will make for simpler adjustments and ensure properly fitting contacts. It is our company's main driving goal to create and sell tools, like PROXI-CHEK, which are not only safe to use but are simple in design and function.
In 2017 Perry Parke stepped down as president, and remained until 2018 as an advisor until he retired. Paul Tucker, who served as vice president, became the new president. Now under Paul's leadership, Microcopy continuously strives to create new, intuitive, and high-quality products. In addition, Microcopy still continues its long standing business model tradition of offering samples of its high quality products. Even now the original mindset set by our founders remains the same, which is to create innovations for safe and simple dentistry.
Single-Patient-Use (SPU) Experts
2020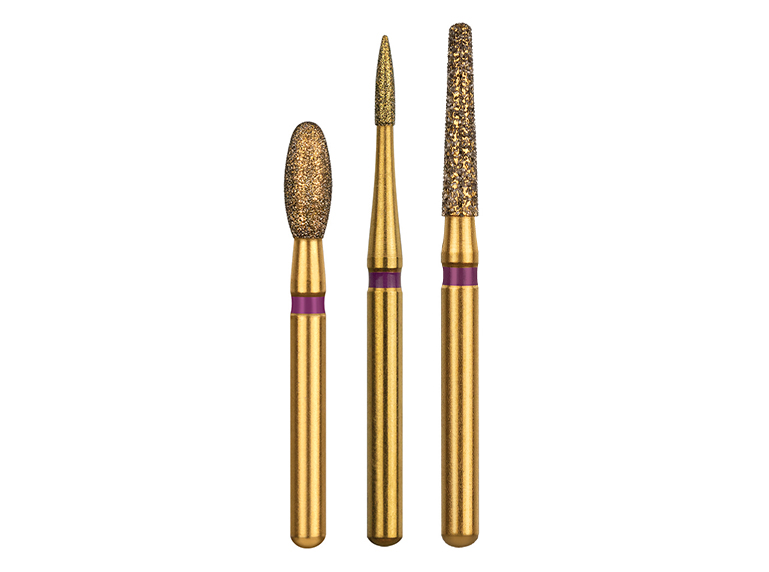 NeoDiamond Z-Class line is launched. The Z-Class line offers diamond burs uniquely made for adjusting and cutting zirconia.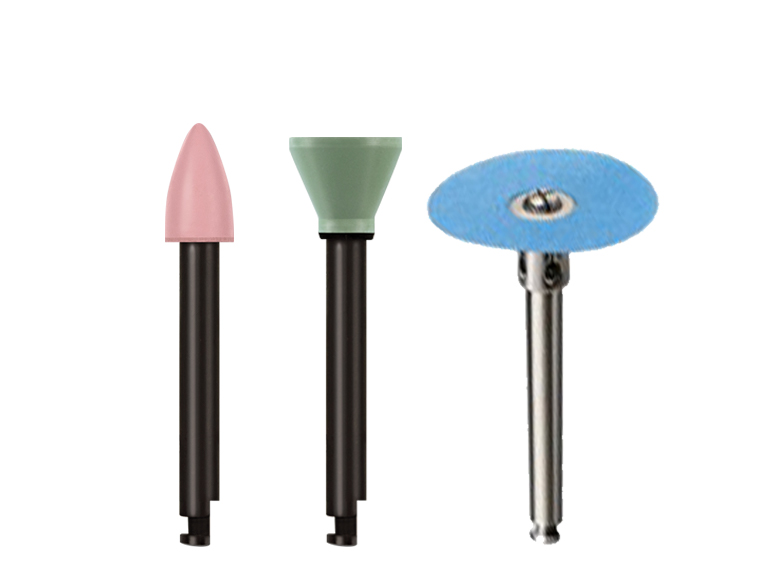 NeoShine mini single-patient-use sterile polishers designed to polish Composite, Zirconia, and Metal.
Flexible Discs are also available which polish Composite, Metal and Porcelain materials.
2018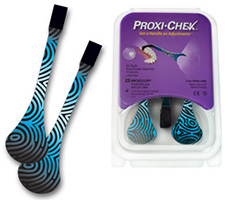 Proxi-Chek interproximal articulation film is launched. Proxi-Chek offers a simple way for dentists to fit crowns by accurately marking contacts for adjustment, ensuring complete marginal seating, maximizing efficiency, and leading to more predictable results. Designed to be single-patient-use, this product is both economical and safe.
2016

Minnow, The Go-Anywhere Polisher is launched. The miniature polisher fits into pits, fissures and areas that larger polishers just cannot reach. Minnow is an ideal fit for a single-patient-use, and is an economical, yet high-gloss-value polisher.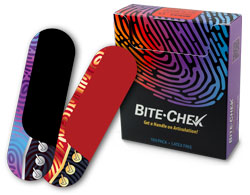 Bite-Chek adds a Red/Black film for marking occlusion and excursion. It is also ideal for marking surfaces of opposing arches. The box is redesigned to work as a dispenser as well.
2015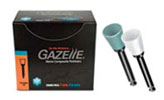 Gazelle adds a convenient combo 10 pack. This pack contains both the Satin and Hi-Gloss polishers in one shape. The packs are available in the Cups, Discs, and Points.
2014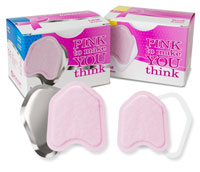 All NeoDrys orders placed from October to December will be produced in the color pink rather than yellow and blue. A portion of the profits are donated to cancer research in support of its cure.
2013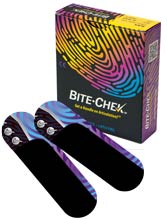 Bite-Chek articulation film is introduced. This new tool is a convenient way to check the occlusion without using forceps. The pack contains 100 double-sided black thin film Bite-Cheks.




Gazelle nanocomposite polisher that produces an excellent high gloss value, is introduced. This composite polisher is designed to have flexibility and durability, so they do not crumble or fall apart.
2012

NeoDiamond and NeoBurr add new products in different size packs. NeoDiamond adds 15 new shapes to expand its selection, including Guide-Pin and Endo Access. NeoBurr adds 17 shapes including 30-Blade Trimming and Finishing and expands its surgical line to include Endo Access and HP Oral surgery burs.
2010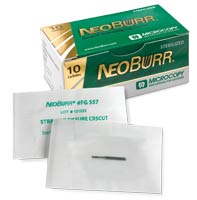 NeoBurr dental carbide burs are now provided sterilized, being the first one in the industry to increase this level of safety. Today, NeoBurr® carbides are the leader in sterilized carbides for effective infection control and provide unparalleled quality, strength and performance.
2007

Microcopy begins international sales of NeoDrys. Poland was one of the first countries to begin distribution. Today, we market throughout the entire world.
2005
Microcopy introduces NeoDrys® the ultimate dental absorbent product on the market. With cheek retraction and protection, improvement of dry-field procedures, patient comfort, and cost savings, it didn't take long before it became a huge hit. Neodrys absorb, protect and reflect, assisting in providing the best patient care. No messy leaks or loose fibers left behind. Today, NeoDrys is the dental professional's best friend.
1989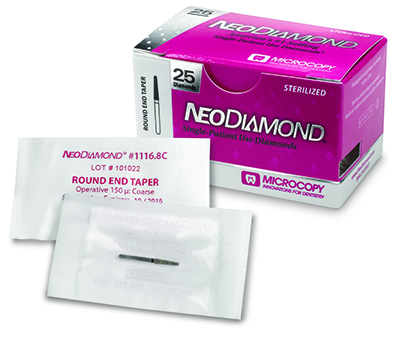 Microcopy, in an effort to diversify our product line, introduced NeoDiamond®. We pioneered the concept of a single-use diamond, suggesting that dentists switch from using a diamond multiple times - sterilizing the diamond and keeping track of its use in inventory. The advantages of single-patient-use, which improves performance and safety, wasn't an easy sell at first but growth was steady and over the next several years NeoDiamond began to gain share to make a name for itself. It has grown to be the #1 selling dental diamond bur.
1971


Company efforts were directed toward the patent for an x-ray solution in less than a minute. The process worked well for the dental market, so INSTA-NEG® and INSTA-FIX were born. Additional X-ray related products were soon introduced including our own patented INSTA-VELOPER® Portable Darkroom for chairside processing in seconds. We also introduced FLAPS® Cushioned Bite Tabs – soft foam film positioning tabs and TROLLMOUNTS – a superior film mounting system.
1970

Microcopy entry into the dental community started with the purchase of two patents. One was for a process to copy engineering drawings and another was for rapid dental x-ray solutions. However with the industry quickly changing due to the development of the personal computer, the business of processing engineering drawings was not pursued and all efforts were directed towards rapid dental x-ray processing.