Consider the Benefits of Single-Patient-Use Burs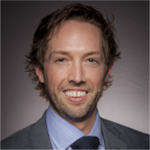 Pre-sterilized, disposable burs guarantee a fresh cut every time, with no risk of cross-contamination
No matter what job you have or in what industry, it never hurts to keep an eye out for ways to do it better. In dentistry, that often means keeping an open mind and being willing to try different types of products that have been proven to solve problems by clinicians just like yourself. A great example of this would be to look at the many benefits of incorporating single-patient-use (SPU) burs into your workflow.

"I made the switch to Microcopy burs because I became interested in a disposable, single-patient-use diamond that would retain its cutting edge throughout my procedure," explained Dr. Shalom Mehler, who discovered the value of disposable burs after using Microcopy. "I realized disposable burs could save my staff time in sterilization and allow me to remain on the 'cutting edge' throughout the procedure."
- Shalom Mehler, DMD
For 50 years, Microcopy has been dedicated to creating innovative products for efficient, safe, and simple dentistry. Today, the company enjoys a dedicated and growing following of doctors they call "Damn Good Dentists," clinicians who have committed themselves to patient safety and superior care.
Increasing Patient Comfort During Challenging Times
The benefits of SPU burs are plenty. Along with the fact that these instruments guarantee a fresh cut and superior hardness every time, they are individually packaged, so there is no risk of cross-contamination. This is a key benefit in today's post-COVID era, when every practice is striving for the highest level of infection control possible.
"While dentists have always been at the forefront of infection control, the pandemic has forced us to take it to yet another level that must be visible to the patient," said Dr. Mehler, adding that, COVID aside, he also treats a number of dentist-phobic individuals. "Using Microcopy disposable burs has allowed me to treat these patients in a quicker manner, which reduces stress levels all around."
John Horn, DMD, noted that opening a fresh, brand-new bur in front of his patients can leave a positive psychological impact. "Some patients have enough dental anxiety without worrying about whether their dentist's equipment is sterile," he said. "Disposable burs just look a whole lot better than burs that have been sterilized multiple times."
A FAST-CUTTING, SINGLE-PATIENT-USE BUR FOR EVERY PROCEDURE
Featuring advanced Triton bonding technology that allows bur tips to cut crisp, clear margins, NeoDiamond's performance is comparable to more expensive multiuse diamonds, minus the fear of cross-contamination between patients or the hassle of sterilizing after every use.

Designed to cut smoothly at a consistent depth, NeoDiamond Z-Class diamond burs easily reduce zirconia restorations and achieve a smooth, esthetic finish. The diamond burs do not leave deep striations in the adjusted surface, so polishing becomes quick and efficient.
NeoBurr carbides provide a fast, smooth, chatter-free experience. In addition to more blade contact for an ideal cutting ability without clogging up the blades, most Microcopy carbides are designed with blended neck technology for high strength and durability.